125 results found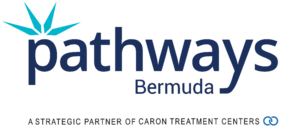 ---
Pathways Bermuda
Providing discreet compassionate care to those impacted by addiction so that they may have permanent paths to recovery and healing
---
Employee Assistance Programme of Bermuda
"Integrity, Reliability, Excellence!" The mission of the Employee Assistance Programme of Bermuda (EAPB) is to provide the best employee assistance programme to its member companies by optimising health, well being and performance of employees through innovative and cost-effective individual and organisational services.
---
Bermuda Overseas Missions
The Charity's mission is to provide the people of Bermuda, particularly youth, an opportunity to make a positive impact both locally and globally, through implementing sustainable solutions to global needs such as housing, clean water and access to education.
---
Age Concern (Bermuda)
Our mission is to promote the rights and opportunities and enhance of the quality of older adults living in Bermuda.
---
Open Airways
Open Airways is dedicated to improving the health and well-being of over 8,000 people in Bermuda whose lives are affected by asthma and other long term breathing difficulties.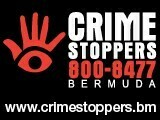 ---
Crime Stoppers Bermuda
The purposes for which Crime Stoppers Bermuda is founded are to assist Bermuda law enforcement agencies in deterring and eradicating crime and bringing perpetrators to justice by the provision of a confidential and anonymous information gathering service. We do this by bridging the gap between law enforcement agencies and the community, thereby helping members of the public to step up and speak out. In this regard, Crime Stoppers Bermuda provides a confidential telephone hotline - 800-8477(TIPS) - that is answered in Miami and an anonymous web-tips service, whereby someone can complete and submit an anonymous on-line form via our website.
---
Bermuda Karate Organization
BKO encourages local martial arts competition with the intention to prepare local athletes for international competition at a high level. It gives financial assistance to those athletes who have excelled in local competition to enter international events. Secondarily, it has occasionally supported local athletes with tertiary education abroad.
---
The Disability Center of Bermuda
A New Life Non-Profit Organization, works with the disabled and senior community to provide economic help that is overlooked by society. In addition to our economic program, we recognize the uniqueness of each person and give them the individualized assistance through resources that help promote academic success and self advocacy skills and collaboration with community organizations to create a sustainable environment.
---
Westmeath Trustees
"The staff of the Westmeath Residential & Nursing Care Home is committed to providing care to all the Residents with consideration, patience and love, which will foster dignity, choice and physical independence where possible"
---
Mindful Bermuda
'to share mindfulness with anyone who is curious'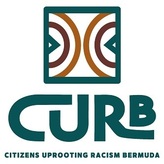 ---
Citizens Uprooting Racism in Bermuda (CURB)
CURB is a non-governmental organization of volunteers working to identify and dismantle racism in all its forms and to address its effects on our community.
---
Bermuda Housing Trust*
To provide quality and affordable rental accommodation for Bermuda's independent seniors and to create a sense of community that enhances the quality of their lives.
---
NEXUS Bermuda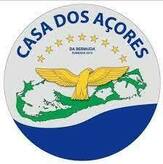 ---
Casa dos Acores da Bermuda Ltd.
---
Warwick Academy Association (Parent Teacher Association)
The Warwick Academy Parent Teacher Association (WAPTA) is an organization of parents, teachers, alumni, staff, relatives and interested parties with the common goal of encouraging, promoting and supporting efforts of the students and programs of the school.WAPTA is a fund-raising committee that plays an instrumental role in providing supplies and educational support to Warwick Academy. Each year WAPTA raises funds to support a wide range of school initiatives. WAPTA has raised money for instructional technology, books, playground and gymnastic equipment and classroom enhancements for our children.In addition to its fundraising undertakings, the WAPTA President has a seat on the school's Board of Governors.The Constitution of WAPTA describes in detail that the purposes and functions of the organization will be:To encourage and further communication and co-operation between home, school and alumni through our various fundraising events;To communicate to members information about the school;To raise funds for special programmes, resources and projects andTo promote, encourage and support efforts to maintain and further the education and well being of the students, teachers and parents.