123 results found
---
Action on Alzheimer's and Dementia
---
Age Concern (Bermuda)
Our mission is to promote the rights and opportunities and enhance of the quality of older adults living in Bermuda.

---
Bermuda Arts Centre at Dockyard
To foster the appreciation and understanding of arts in Bermuda through the promotion of the interests of Bermuda based artists.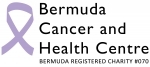 ---
Bermuda Cancer and Health Centre
Bermuda Cancer and Health Centre is a registered charity engaged in the prevention, detection, treatment and support of cancer and other health concerns in the local community. Our Vision: To serve our community building healthier lives free of cancer and disease. Our mission: To provide the highest standard of early detection, radiation treatment, support, care and education for cancer and other diseases to all.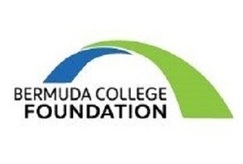 ---
Bermuda College Foundation
To cultivate and secure philanthropic partnerships.

---
Bermuda Diabetes Association
Lead the Bermuda community to reduce the prevalence of diabetes and improve the lives of those affected
---
Bermuda Festivals Purpose Trust
To inspire, educate and entertain through the medium of the Performing Arts, presenting performances byartists of outstanding talent in a festival of diverse cultural appeal.
---
Bermuda Housing Trust*
To provide quality and affordable rental accommodation for Bermuda's independent seniors and to create a sense of community that enhances the quality of their lives.
---
Bermuda Island Games Association
To help bring the Island together through sport
---
Bermuda National Standards Committee
To improve the quality of Bermuda's human services through accreditation of prevention and treatment service organizations and to improve the quality [of service] of all nonprofits and charities through a process through a process of certification. The BNSC aims to create a community of excellence in service delivery by adopting and promoting international standards of best practice and awarding an accreditation or certification designation to local agencies.
---
Bermuda Principles Foundation
The main goals of the foundation are: (i) to advance the education of the general public, and especially the youth, on careers related to science; (ii) to provide a productive platform for carrying out scientific research; (iii) to promote and provide local opportunities for scientific engagement on topics that are relevant and of common interest to improve the health of the general public and the environment; (iv) to provide ongoing support and develop partnerships, whether local or international, which encourage the development of scientists in Bermuda, putting Bermudians on the world map; (v) to raise awareness of Bermuda's scientific cultural heritage and historic ties to the advancement of biological and scientific research.
---
Bermuda Sanshou Association (BSA)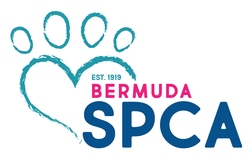 ---
Bermuda Society for the Prevention of Cruelty to Animals (SPCA)
- to provide effective, lawful means for the prevention of cruelty to animals;- to promote the education of the general public on the care and well-being of all animals,- to encourage and promote kindness to animals.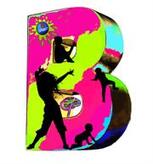 ---
BSMART Development Foundation
BSMART is committed to providing a solid foundation of learning through innovative brain­centered educational programs and services that enables all children to acquire social, emotional, and cognitive skills that are the foundation for future learning. BSMART Foundation focuses on improving life chances and equalizing educational opportunities beginning in early childhood through the universal provision of programs that integrate appropriate neurophysiological, cognitive, and socio­emotional development, and education support for children from zero to eight years. Our progressive, evidenced-­based neuro­developmental S.M.A.R.T. program assists children between the ages of 0 and 8 years in reaching the critical developmental milestones which combat early developmental and learning delays leading to academic struggle and increased chance of school failure ­ one of the most damaging risk factors facing a child and preventing productive, pro­-social trajectories into adulthood.